News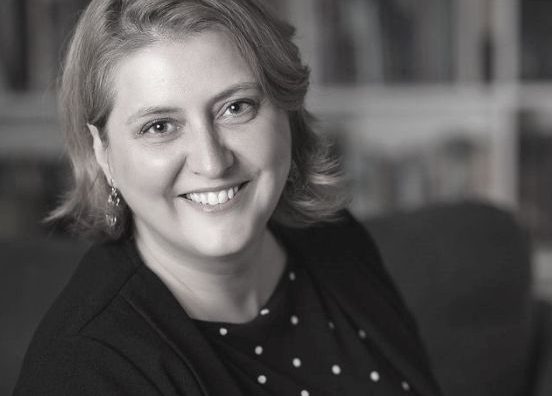 10 January, 2022
Hybrid Work in an Organization: It's Sink or Swim?
When a pandemic hit the world, there was an opportunity to determine whether business organizations are living, ever-changing organisms. A number of companies have faced serious challenges, including work organization, employee motivation and the choice of work models. A creative approach and innovative solutions have helped many survive and even grow stronger. One such solution is to change the usual way of working. Certain processes related to the working model of organizations have been going on for some time. The pandemic has simply accelerated and expanded their choices.
Teleworking from Home? Working in an office? Or maybe part of the time working from home and the rest of the time from the office? In society, we can increasingly hear discussions on the topic of a hybrid work model, where office work is combined with work from home or another employee-friendly workplace.
Change is Inevitable
Although there are still companies using the traditional office model, recent surveys indicate that there is a growing tendency towards a hybrid model. A  Gallup poll found that 46% of those professionals working from home would leave their jobs because they only want to work remotely. In addition, 54% would leave their jobs, if they had to spend the entire day working from an office. From the start of the pandemic, the number of remote work job postings on the "LinkedIn" platform has increased fivefold. Already 66% of managers view the hybrid work model positively. They also understand that this type of work  is inevitable in the future.
Productivity and Results
Leaders in organisations face not only the ongoing problem of organising hybrid work, but also other serious challenges - employee motivation, organisational culture, team work issues and conflict management.
There are 4 main myths about working from home:
working from home is unproductive;

It threatens the organisational culture;

difficulty working on a team;

lack of diversity.

 
It is true that

 

employees working independently have more freedom. It is true that they can also plan their work more flexibly. But there is nevertheless the risk that an employee having more freedom may do the job irresponsibly.
Employees that have worked from home during the pandemic - or another place that is convenient have felt the many benefits of such a work model. That is why they are reluctant to return to the office full-time. Employers also have the opportunity to see whether remote work is productive and produces results. During the pandemic the number of weekly team calls increased significantly. In addition, the time spent on the  "Microsoft Teams" website has doubled and there has also been an increase in the number of e-mails.
Different Generations Have Different Expectations
"New communication technologies, globalisation and the modern generation of mobile workers are creating a whole new model of work, collaboration and motivation. There are different changes in the environment that shape the current and future workplace. These changes are divided into 3 main categories: technological, intergenerational and organisational, says Mykolas Romeris University Management and Political Science Institute Director Assoc. Prof. Aistė Dromantaite. Each generation has different expectations for the work model. Older, generation X representatives, with the most experience, have come to appreciate the benefits of working from home and would gladly devote more time working from home. Representatives of the middle, Y generation, have also experienced the many advantages of a flexible work schedule. They are able to devote more time to family, the needs of their children and to leisure activities. The youngest Z generation, wants to return to the office several days per week to meet face to face with colleagues and have live contact with others. Therefore, organisation leaders need to listen to the expectations of each employee. Such attention to employees is very important now as we all hear about the shortage of specialists in the job market.
Applying Hybrid Work in an Organization: Success is in Every Manager's Hands
An extreme situation requires special creativity and flexibility of managers: to assess the situation well, to listen to the expectations of employees, to create motivation. Preparing jobs and providing the necessary technology is probably the easiest task. Everything else is harder. How successful this task will be is also the business result.