Is sport an important component of Your life? Do you believe in sports industry is taking more important part in our daily routine? Have you been thinking about an investment that can be done within sports industry? Or maybe you already work in sport and physical activity sector and strive for higher qualification? 
If at least one of the above questions received a positive answer, master degree in Sport Industry Management is definitely worth your consideration. Become an expert in sports industry management and integrate yourself in local / regional / national / international sporting bodies, sports clubs, various leagues, sport consultancies or sport event's management organizations and so much more.
Study in Lithuania, in a green University campus with high quality sports facilities free of charge to use just 5 minutes from the student house – fitness classes, sport events and much more. Challenge yourself! Take your business studies in English and become a true international expert on sports industry management. To take full advantage of this course, you will be required to know English at B2 level.
Join one of the most forward-looking study programmes among all universities in Lithuania and gain an edge in the new competitive sport and physical activity market. In 1,5 years, receive your master degree in the field of management. You will also be awarded 90 ECTS credits for your future studies. After completing your degree, you will be able to apply your knowledge in public, voluntary and private sports sectors, sport clubs/leagues, sporting bodies, sport consultancies and etc.
Get your degree in Europe, in one of the best universities of in Lithuania, where education can be affordable to everyone. At MRU, you will find a low tuition fee, making this master degree even more enticing. We also have scholarships for master studies available at our university. You can find more information on scholarships available here.  
Check out more information on Sport Industry Management lecture content below and decide if this program is best for you. Contact us if you have more questions. If not, hit that Apply now button and get your degree started!
Programme's recommendations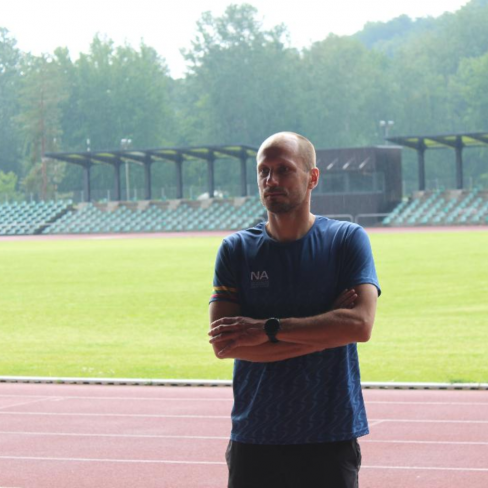 Justinas Kinderis,
Graduate of the programme, an Olympian and a modern pentathlon world champion
All my life, sports has played a big role in my time. Therefore, while studying in the Sport Industries Management programme at Mykolas Romeris University, it was interesting and useful to get to know sports from the point of view of science. What I liked the most was that we had a lot of guests from the sports world who shared their invaluable experiences with us. It is very important that lectures combined theory with practice. The Lecturers were specialists in their fields, delivering lectures through the prism of sports. The studies really didn't seem that long, and the schedule was suitable for working or persons active in sports. After graduating from these studies, I recommended them to my other friends. They were not disappointed and were happy with their choice. I can confidently recommend Sport Industries Management studies to prospective students as quality choice studies taught by a team of very professional lecturers.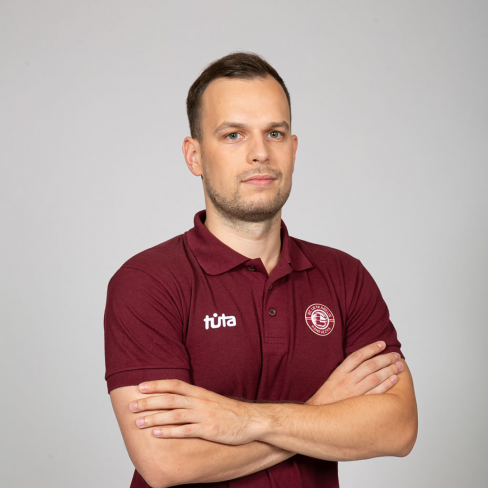 Lukas Grabauskas,
Graduate of the programme, marketing director of Panevėžys basketball club "Lietkabelis"
While studying in the Sport Industries Management program, I not only gained useful knowledge that I can adapt in my professional career, but I also met many professionals in the field of sports and business, who created an excellent academic environment and made it even easier to master theory. Lecturers with hands-on experience, invited guests and classmates, most of whom are from the sports world, are the best part of these studies. As a result, students become members of one large sports family.  
Innovative studies allow for lectures to take place in small groups, with much discussion based on practical examples. Daily academic activities use the very latest sources, research, and this helps to examine the business of sports from the current perspective. 
I am glad that I can successfully apply the acquired knowledge while working in professional basketball. I recommend this study program to anyone who wants to get to know the sports business. Studies are a great springboard to an interesting, bright professional future!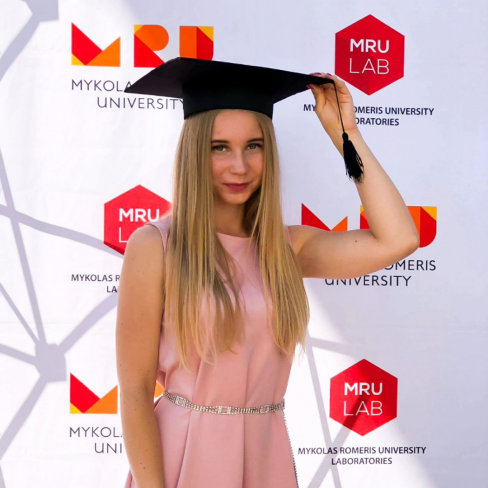 Kornelija Meškauskaitė,
Graduate of the programme, gymnast
I graduated from the Sport Industries programme in 2020 and I was satisfied. Since I knew little about the principles of management at the time, the studies helped me to better understand the principles of organization and leadership, showed how organizations operate from within, how many important and precise actions need to be taken for organizations to operate smoothly. I liked that these studies focused on the world of sports, latest news, information about current events, conferences and laws. Lecturers are knowledgeable and provide the very latest practical information. Throughout my childhood and adolescence, I was accompanied by sports, participated in competitions. Then, while studying, I started working with children in centers. When I started studying in the Master's Degree programme, I began to notice shortcomings in the area of communication with employees and mistakes made in the management of the club. Sports is our future. That is why studies have taught us not only to analyze sport as a physical activity, but also as a separate unit of sport, taking into account the activities of organizations, their shortcomings and possibilities. The knowledge gained, encourages the generation of new ideas and adaptation to create better sports services or to improve existing ones. Every person's contribution to the world of sports is important — so is yours.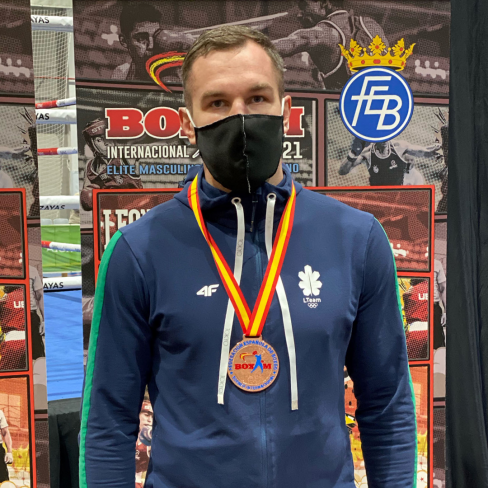 Tadas Tamašauskas,
Graduate of the programme, candidate of the Olympic team
I studied management of sports industries, as I am one of the owners of a sports club. These studies were very useful to me. I have received a lot of useful information and practical information related to the health and sports sector. 
Probably what I liked most was that I was able to successfully combine my studies with sports camps and competitions, because I am a member of the Olympic team and a boxer. The University took into account my preparation for the most important championships and created a flexible study schedule. 
Have questions? Contact us!