Have you ever dreamed of working in a bank or an investment firm? Would you like to take responsibility for managing business finances or maybe you see yourself in a role of start up project participant responsible for financing decisions? Have you ever wondered how the financial world collapsed and then rose again? Do you seek understanding of digital and traditional financial processes?
If the answer to at least one of the questions is yes, wonder no more what to study, but consider picking financial studies for your bachelor degree. The Financial Management is needed as financial industry is evolving extremely fast, with new financial services being offered every day. By obtaining a world-class university education in the field of finance, you will have a chance to become a full-fledged participant in this industry.
Study in Lithuania, a country that fin-tech and e-business companies have chosen as their hub, due to the presence of world's faster internet. Study in Vilnius, the country's capital, where MRU is located and where your future potential employers are based. And best yet, study in English and hone your language skills to become fluent in the most spoken language in the world of finance. To take full advantage of your studies in English, you must command the language at B1 level.
Financial Management 3,5 – year study programme encompass everything you need to become fully versed in the financial processes: from basics of accounting and economics to financial and real investment and financial instruments. Upon graduating, you will be able to work as a financial manager or analyst, a financial services broker, an investment manager, a risk governor and many other roles.
Additionally, with our Erasmus+ program, you will be able to study abroad, take an internship in another European university and expand your knowledge of international finance. At the end of your studies, you will be awarded a bachelor degree and 210 ECTS credits.
As an upstarting finance specialist, you know that great investments bring greater returns when done right. At MRU, you can make a great investment by choosing our affordable studies. We have scholarships available for many students and more information on that can be found here. We also provide help with visas and residence permits for all international students.
Check out our Financial Management lecture content below and decide if this program is best for you. Contact us if you have more questions. If not, hit that Apply now button and get your degree started!
Programme's recommendations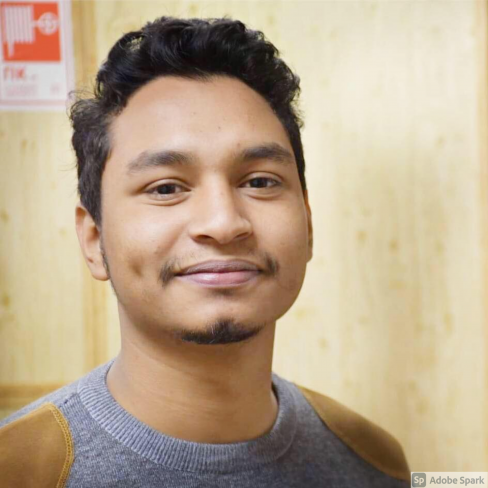 Mohammad Nuruddin,
Student of the programme
As we know in this time financial industry is the top class subject in the world everyone wants to study in this subject because of their bright future so I also think the same way – For two dynamic motives I chose the financial management. One is, this industry has a very high salary potential & second one is the immense prospective for inbound & outbound job opportunities that means there is a financial sector in every country of the world. The future of this excellent industry in this modern technological era is booming. Mykolas Romeris University is one of the top ranked institutions for this subject to study because they provide real time practical & well elaborated theoretical knowledge on financial management with well organized international level environment of learning for their students. I recommend this industry so prospective & possess a certain bright future for those who want to take a higher degree & make a career in finance. 
Have questions? Contact us!
Other study programs in this field