Have you been dreaming of conducting your business online, from the comfort of your home? Has your company been making the transition from traditional to electronic business? Do you want to keep up to date with the most innovative e-business trends and law fundamentals?  
If at least one of the above questions received a positive answer, master degree in E-Commerce Management is definitely worth your consideration. Become an expert in electronic business management and administration. Build your skills with our interdisciplinary study program, with topics of entrepreneurship, online business, digital marketing, economics, intellectual property and so much more.  
Study in Lithuania, a country leading in the number of fin-tech companies that conduct their business solely online. Challenge yourself! Take your business studies in English and become a true international expert on e-business and its management. To take full advantage of this course, you will be required to know English at B2 level. 
Join one of the most forward-looking study programmes among all universities in Lithuania and gain an edge in the most competitive market yet. In 1,5 years, receive your master degree in the field of management. You will also be awarded 90 ECTS credits for your future studies. After completing your degree, you will be able to apply your knowledge in managerial positions in large-scale companies, as well as smaller private business sector ones, in firms and consulting agencies, as well as in various government offices and ministries or work in private business. 
Get your degree in Europe, in probably the best university in Lithuania, where education can be affordable to everyone. At MRU, you will find a low tuition fee, making this master degree even more enticing. We also have scholarships for master studies available at our university. You can find more information on scholarships available here.  
Check out more information on Electronic Business Management lecture content below and decide if this program is best for you. Contact us if you have more questions. If not, hit that Apply now button and get your degree started!
Programme's recommendations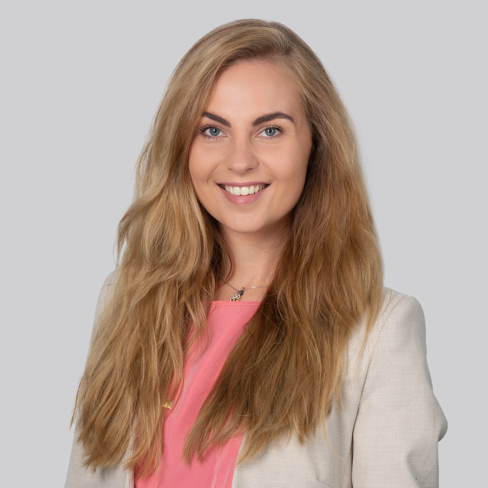 Gabrielė Beržonskytė,
Graduate of the Programme, Personnel and Communication Manager at an international organization
I decided to study in this programme due to its relevance – whether you want to be the most professional employee or the most innovative company – E-Commerce Management will help you to be the best in the market. The e-Business sector is constantly growing and expanding. What I learned as a student, I am using on the job. All that I learned during lectures was relevant, especially when responding to today's trends. While studying, we had the opportunity to delve into several areas that a business needs – marketing, human resources, finance or process management. Here I learned to master digital marketing tools perfectly, to understand user behaviour. All of this allows you to begin a great career or even to start your own business.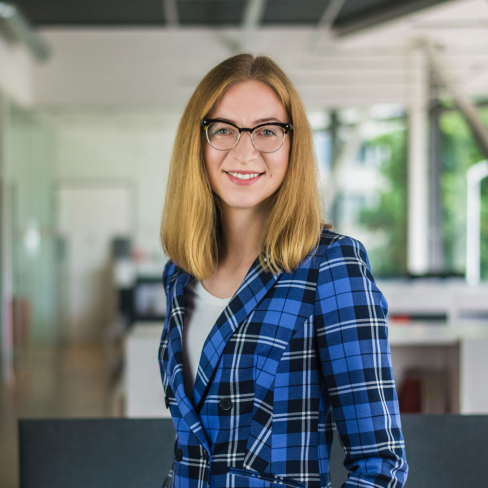 Kristina Butnorienė,
Graduate of the Programme, UAB Lidl Lietuva Business Process Management Consultant
I would describe MRU E-Commerce Management Master degree programme as modern and practical because the content of this programme is relevant today. Some useful topics discussed during the studies: GDPR, (anti)money laundering prevention, copyright topics, business model development, etc. 
It is great that during this learning period I met interesting University community and colleagues with different experiences from various fields. 
These Master degree studies can be easily combined with work, because the lectures take place in the evenings and also there an option to study remotely.  
Have questions? Contact us!
Other study programs in this field