Have you ever imagined economy as a game playing? How does economy work when the key resource is information? What are the prices if replication costs are close to zero? Is universal digital trading platform an ideal market place, or maybe it is a new monopoly subject to regulation? Are economists needed in the coming age of artificial intelligence?
If any of the above questions inspires you, then consider Digital Economy for your bachelor studies. This course is designed to prepare economists being at their ease in digital environment. During 3-year studies, our lecturers will guide you through traditional and new economics and finances to be well equipped for analysis and decision making requested in the digital age.
Stand firmly on Economics and Finances foundations, be trained in maths and statistics, explore the nodes of Network Economy, browse through E-business and E-commerce, get insight into Fintech Sector, take an optional course in Digital Marketing or Fundamentals of Cyber-Security. Take your studies in English, the language of international economics and finance. To take full advantage of this study program, you will be required to know English at B1 level or higher.
Study in Lithuania, country where e-business soars with provision of one of the fastest broadband internets in Europe. Get set at Mykolas Romeris University in country's capital Vilnius that turns into fast growing Fintech hub. According to "Invest Lithuania", since 2016 the number of Fintech companies in Lithuania more than doubled, in total number reaching over 200. Lithuania is the 2nd largest Fintech hub in Europe by number of licensed Fintech companies, and Vilnius is globally ranked No.1 in attracting tech start-ups.
Obtaining a world-class university education in the field of economics, you are getting vast opportunities for employment in traditional and digital economy whether in private or public sector as an economist, analyst, consultant, manager, intermediation specialist. Study in Europe, in one of the universities of your choice with Erasmus+ study programmes. Upon graduating, you will be awarded your bachelor degree in the field of economics, and 180 ECTS points for future studies.
MRU offers low tuition fee that are affordable to all aspiring business leaders. There are scholarships available for many students. We also provide help with visas and residence permits for all international students.
Check out more information about Digital Economy below and decide if this program is best for you. Contact us if you have more questions.If not, hit that Apply now button and get your degree started!
Programme's reviews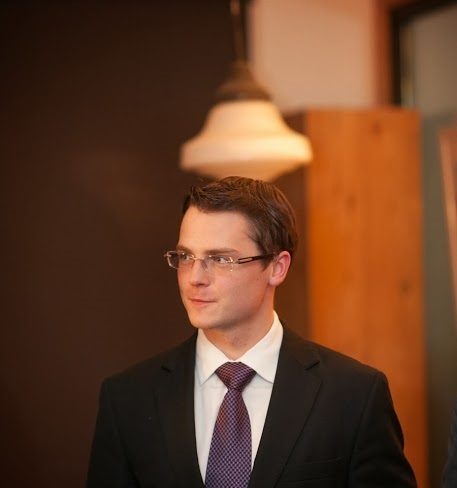 Dr. Andrius Balčiūnas,
Financial markets analyst, graduate of the Master's Degree study programme in Finance
The Economy studies programme  (Digital Economy) provided the necessary foundations for developing successful professional activities. Relevant topics, that were covered, helped to understand the trends in financial markets. I successfully applied the acquired knowledge in my own business, working in financial institutions, and in further studies. I am also grateful to MRU's Faculty of Public Governance and Business for the openness and support of my ideas during my studies.
Have questions? Contact us!
Other study programs in this field